Irina Bolotova, director of JosDeVries The Retail Company, talked about design and branding of shops. She noted: "Competition in the sector of household goods and accessories is growing. Big international players like Miniso, Mumuso and Kidsby have recently entered the Moscow market. These shops are definitely inspiring with their assortment, design and prices. In order to be a worthy competitor, Russian chain stores need a clear strategy, a clearly formulated format and brand anchors. This basis should be reflected in the assortment, layout and design."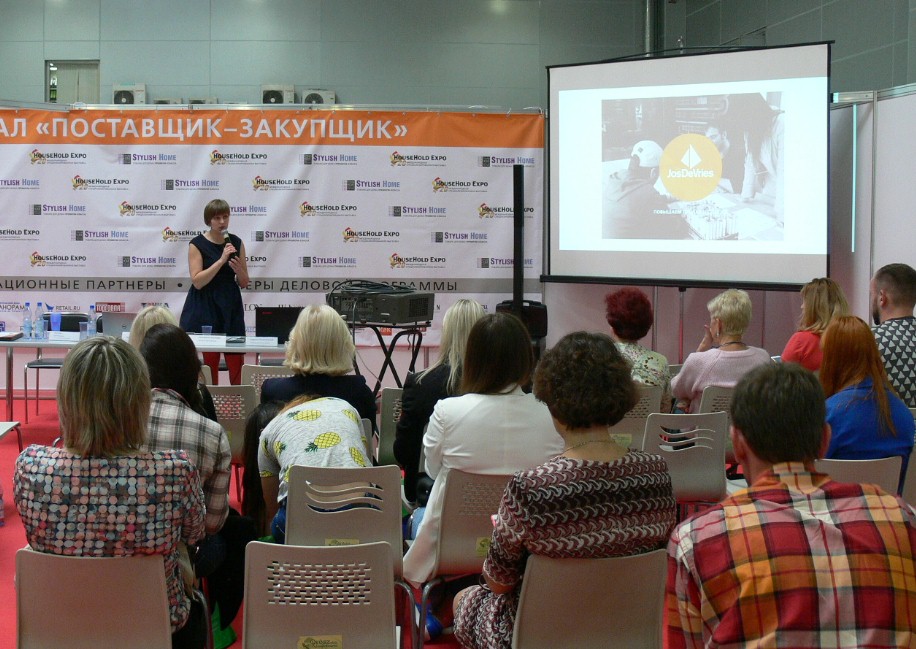 Ekaterina Bogacheva, expert in retail sales and merchandising, shared some "life hacks" with the audience:
"When formulating a concept one should, first of all, think about customers, about the majority. For household goods one may consider three sections in the shop with a light, bright and medium contrast background. This way you will be able to present goods of different colours better and with more contrast";
"Lighting is important – the colour rendering index should be higher than 85%, and lamps should be of warm lighting – 3000 kelvin."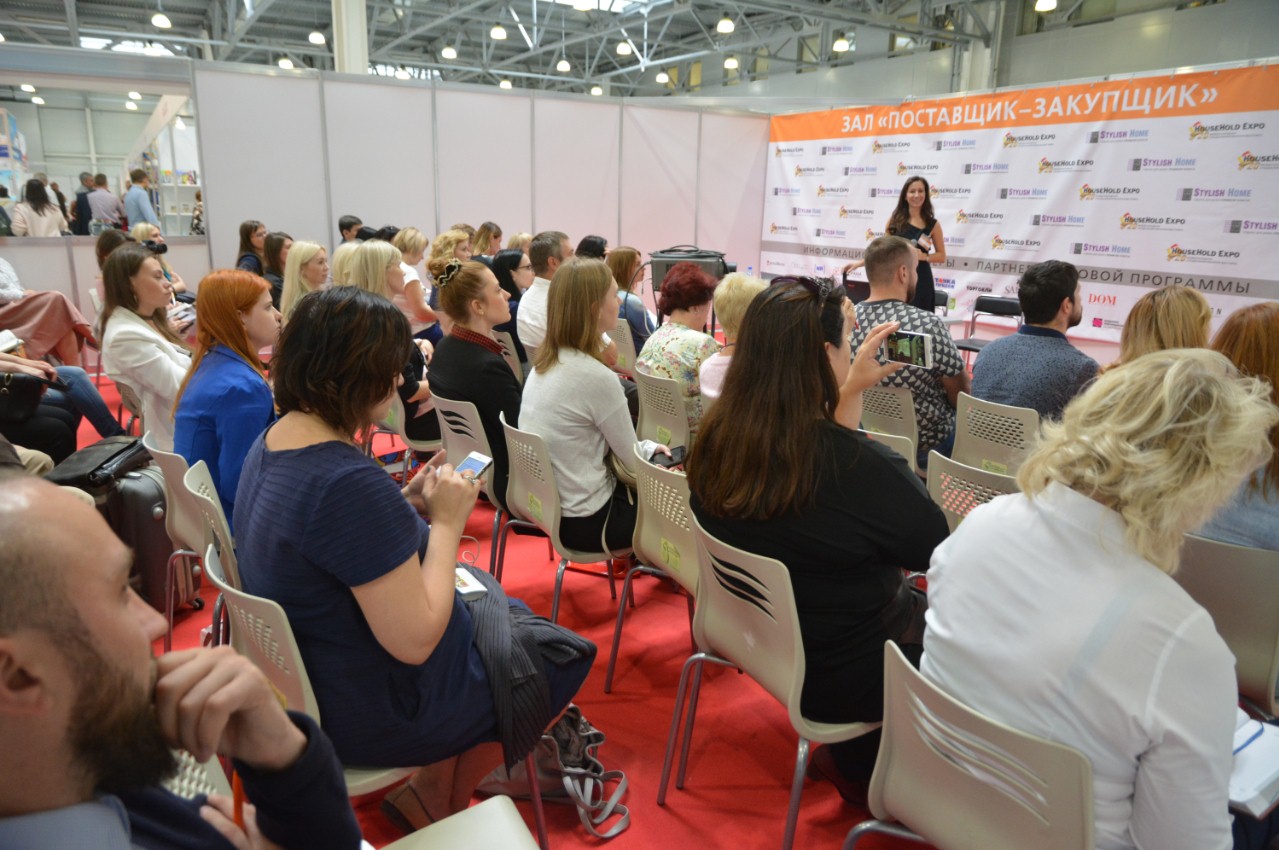 Olga Pravuk, business coach in the field of managing product labels and assortment, talked about non-liquid products: "there are many ways of dealing with non-liquid products, but which way does your specific company need? Ask your suppliers (they have experience in this sphere), your staff members (they certainly have worthy ideas) and use the experience of companies from other sectors". "You may find the source of every problem, including non-liquid products, yourself using the "5 whys" chain – each subsequent "why" is asked with regard to the answers of the previous question."
Kirill Lopatinsky, head of VM FACTORY studio, shared his own practical and theoretical developments on visual merchandising: "everyone is familiar with the 4P model, but I have developed the 4E principle - Emotion, Ecology, Economy, Efficiency. And it is working!"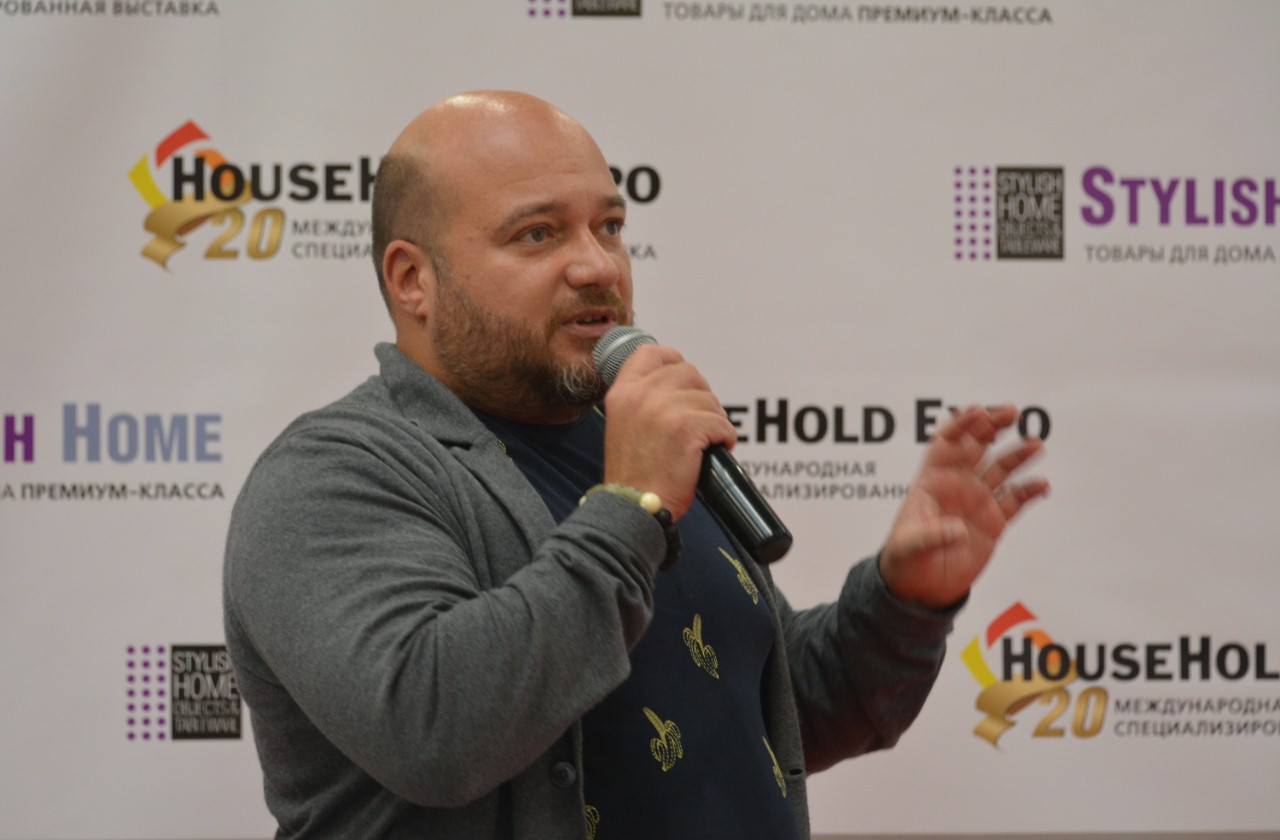 We are convinced that after this seminar attentive listeners will certainly increase their sales from the shelf!
Marina Timonina, JosDeVries The Retail Company