The competition takes place twice a year within the framework of the exhibitions HousеHold Expo, Stylish Home. Objects & Tableware, Dacha Outdoor and Сhristmas Box. Podarki. For the 3rd competition which took place in autumn 2017, we have received over 40 works from 19 shopping centers and shops.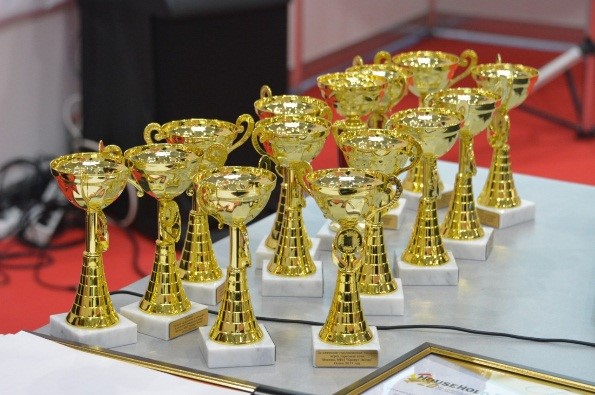 Participation in the competition is free of charge. Participants of the competition will have a chance to present their ideas for the layout of goods in their shops and to obtain professional recommendations for strengthening their projects in the future. The main purpose of the competition is the optimization of merchandising and the layout of brands on the shelf.
In order to take part in the competition one needs to fill in and send the application together with a few pictures for each marked nomination.
NOMINATIONS
Conceptual approach to the shop window design
The best arrangement of goods on the sales floor
The best layout on the shelf
Special nomination "For active product promotion through trade networks"
Terms of participation in the competition
Application for participation in the competition
ORGANIZERS OF THE COMPETITION
МОККА Expo Group, organizer of the HouseHold Expo exhibition
Industrial Design Department of the Moscow Stroganov Artistic-Industrial Academy
Jos de Vries The Retail Company, development of strategies for retail business, design and branding
JURY OF THE COMPETITION
Anna Pakhomova, professor of the Industrial Design Department of the Moscow Stroganov Artistic-Industrial Academy, chairperson of the jury
Irina Bolotova, head of the Russian office of the design studio Jos de Vries The Retail Company
Nadezhda Savina, expert and practitioner in the field of retail, building of formats and concepts of merchandising
Galina Shevchenko, coordinator of the business programme of HouseHold Expo
Coordinator of the competition
Galina Shevchenko, This email address is being protected from spambots. You need JavaScript enabled to view it.
+7 (910) 426-01-61, +7 (495) 363-50-32